The EAP 2020 Project is mature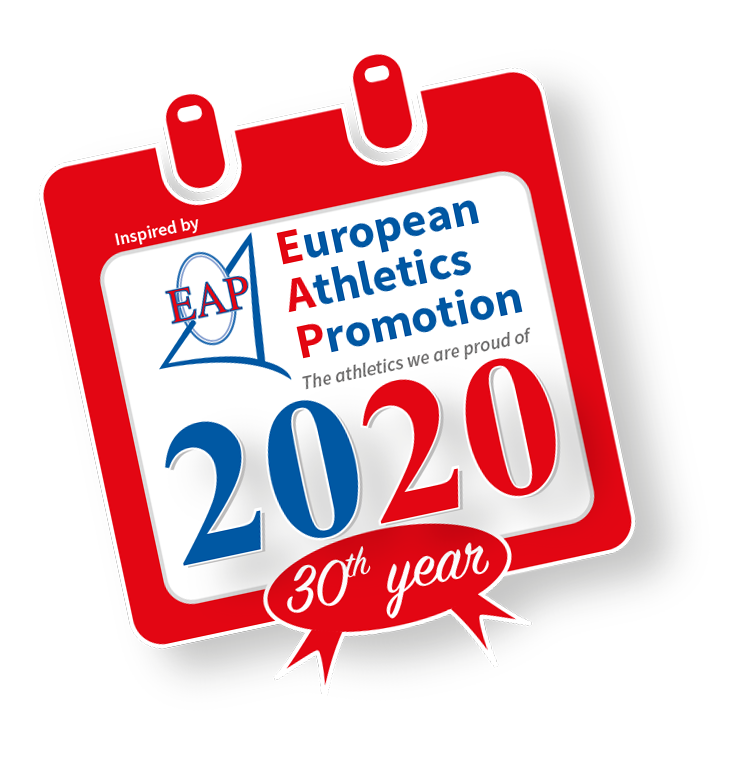 It's been a tough track 2019 loooong season !
And now we're already looking at the Olympics, this special year that has the power to change the entire life of many athletes.
The EAP circuit proposes international meets all around Europe and one of its particularities is to prepare local or regional athletes to the great competitions by giving them access to many meets in Europe. All our meets accepts normal registrations and in many cases, entry standards are quite accessible. You find a real international competition where the best regional and national athletes are used to take part. It's really motivating and we count many PBs (and national records) because athletes find competitors that they do not know before.
But we we are looking for more and better, in the pure tradition of athletics, without compromises.
What is an EAP meet, what is not ? Why is an EAP meet different and in what is it more useful valuable than another meet ?
Last November the EAP M.O. (Meet Organizers) met in Leiria (POR) at their annual Convention. The EAP Project Strategy 2020, started in 2017, is about to begin.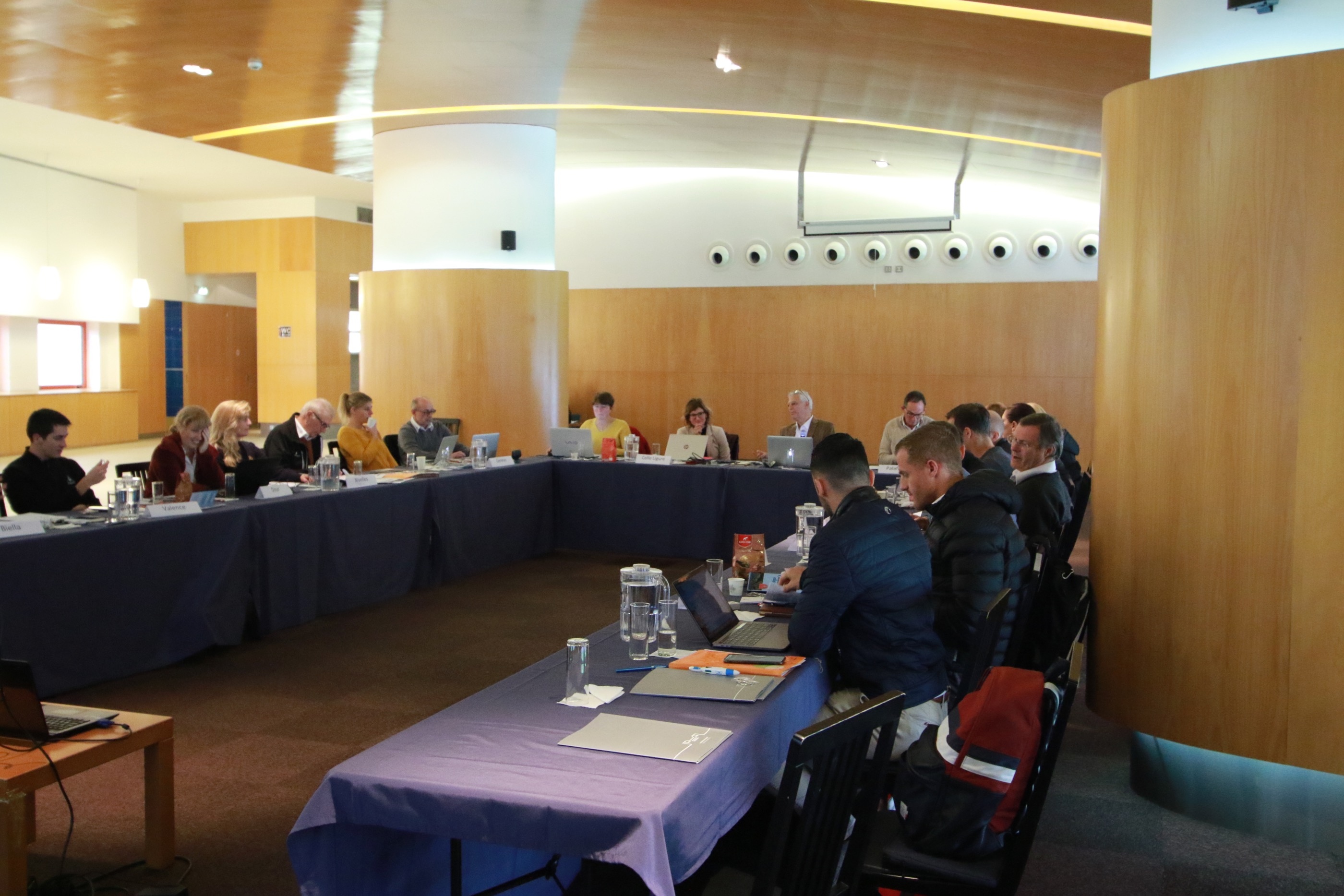 Pablo Cassina, President, identified the key strategic factors to accompany the development project. In the vision he shared, he advocates 4 areas of development:
Redefine the internal structure and the regulation of the circuit, provide new tools for management, control and reporting
Improve communication (internet, extranet, social networks, video-streaming, presence in major leagues, print and merchandising)
Increase the EAP presence (integration of new meets, especially among the world's top 100)
Reaffirm, under the concept of #TrueAthletics, our values: athletics for clean athletes (Code of Conduct EAP), organization of quality meetings, proposal of all disciplines of athletics, independence.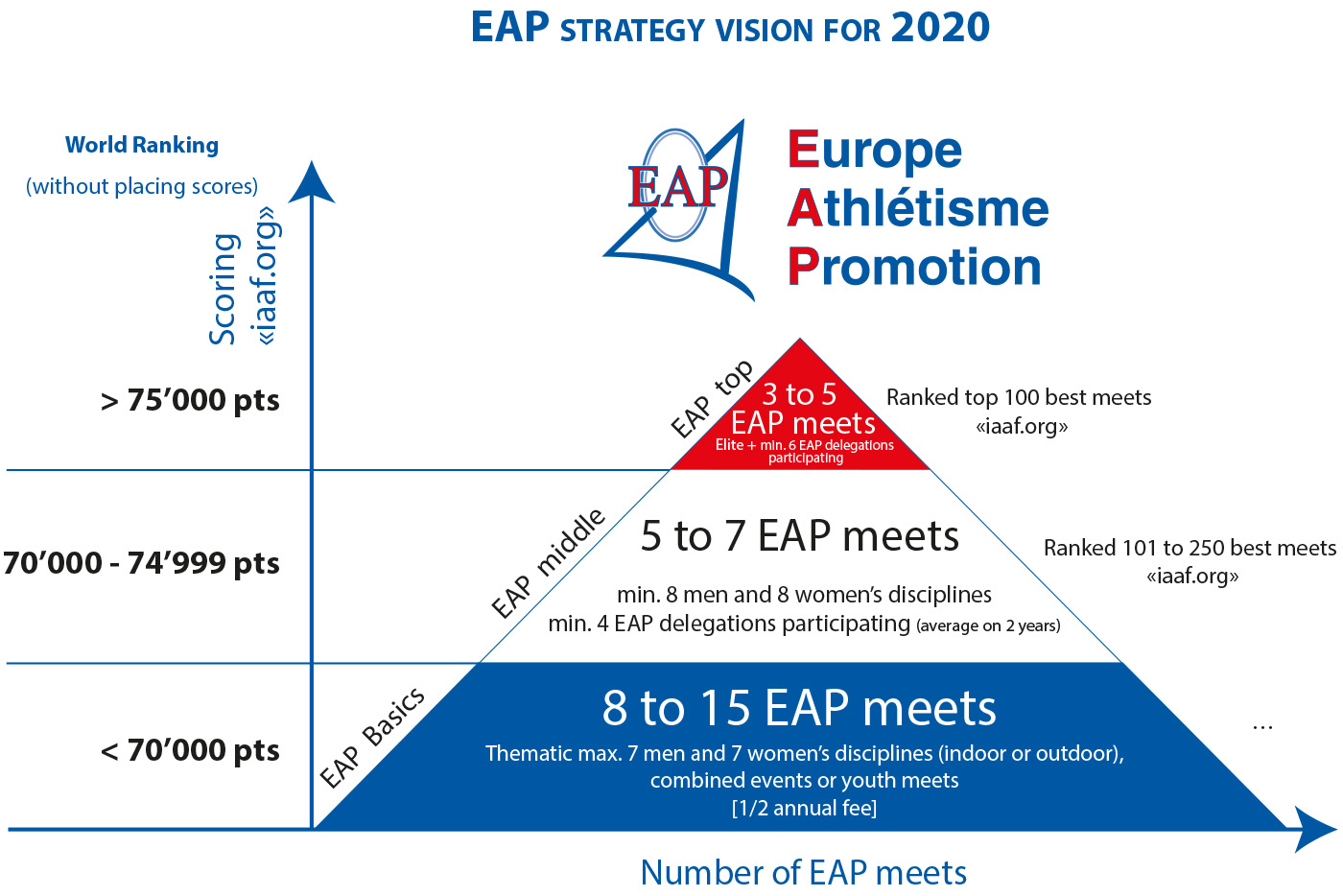 To crown this year 2020 which promises to be exceptional, the EAP will be celebrating its 30th anniversary!
This will be the occasion of a festive, memorable congress full of surprises!