32nd Annual Convention in Celle Ligure
The 2022 Annual Convention, takes place in Celle Ligure, from 4 to 6 November.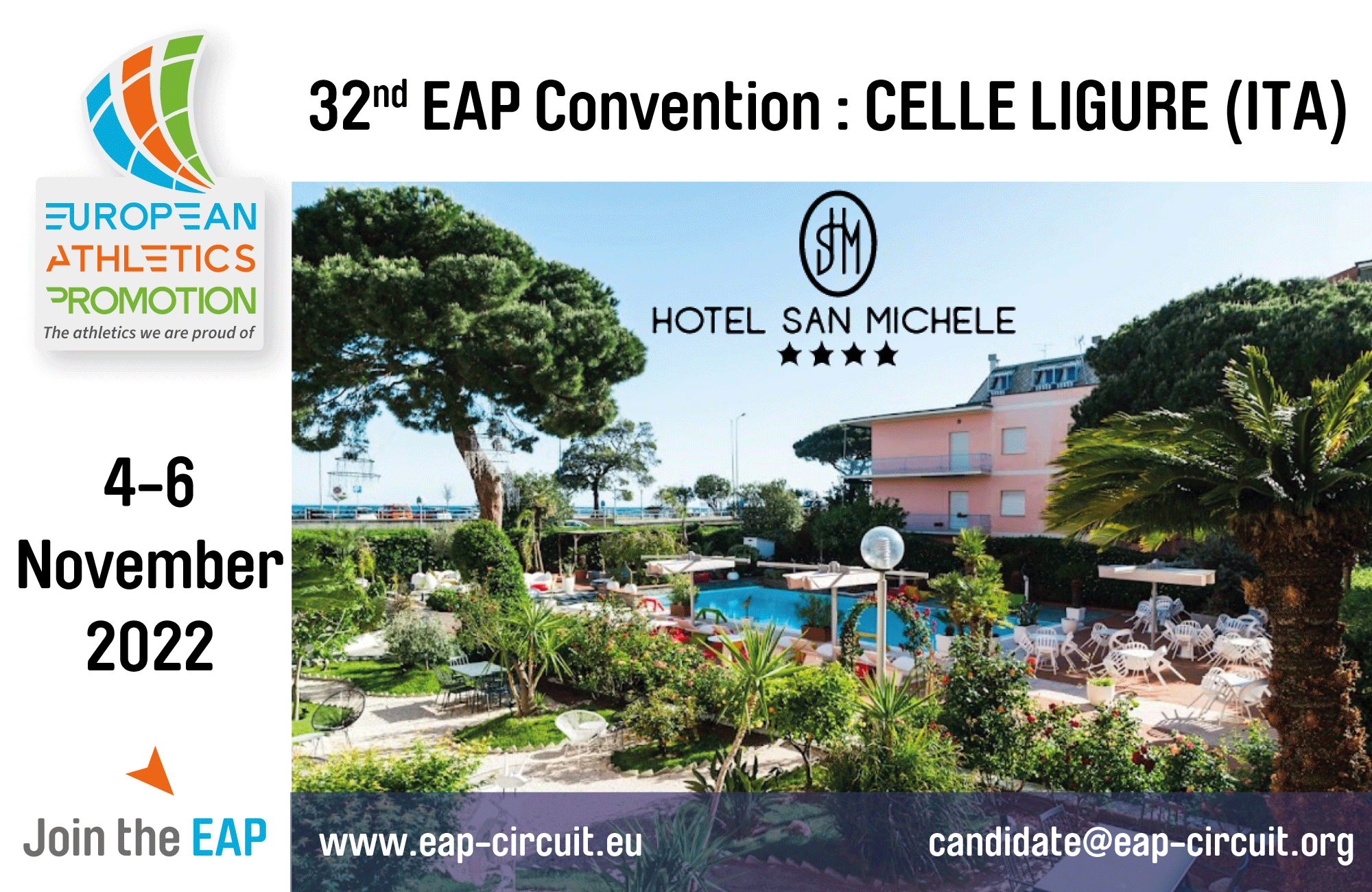 It is the occasion to meet all the EAP meeting organiser at once, and discuss about all matters and projects around athletics.
The EAP is distinguished by a strong desire to offer very demanding meetings from an organizational point of view and characterized by the implementation of doping prevention programs. The EAP wants to be a clean circuit and this since its creation. Pioneers and visionaries, the organizers of the circuit are people attached to the basic values ​​of this sport.

At the forefront of its process of promoting athletics, members' athletes are invited to participate in other meetings, thus creating not only strong synergies, but allowing a whole grassroots movement to benefit from competitions of high level in countries sometimes very distant in distance and culture.
This formula has worked perfectly for more than 3 decades and characterizes our meetings. Without being apart, our circuit allows each year to young athletes to meet other realities, and to top athletes to take part in competitions at high internal level.
In Celle Ligure, topical issues are debated and new meetings are added.