The EAP XXIX ANNUAL CONVENTION will take place in Leiria (POR) next 8, 9 and 10 November.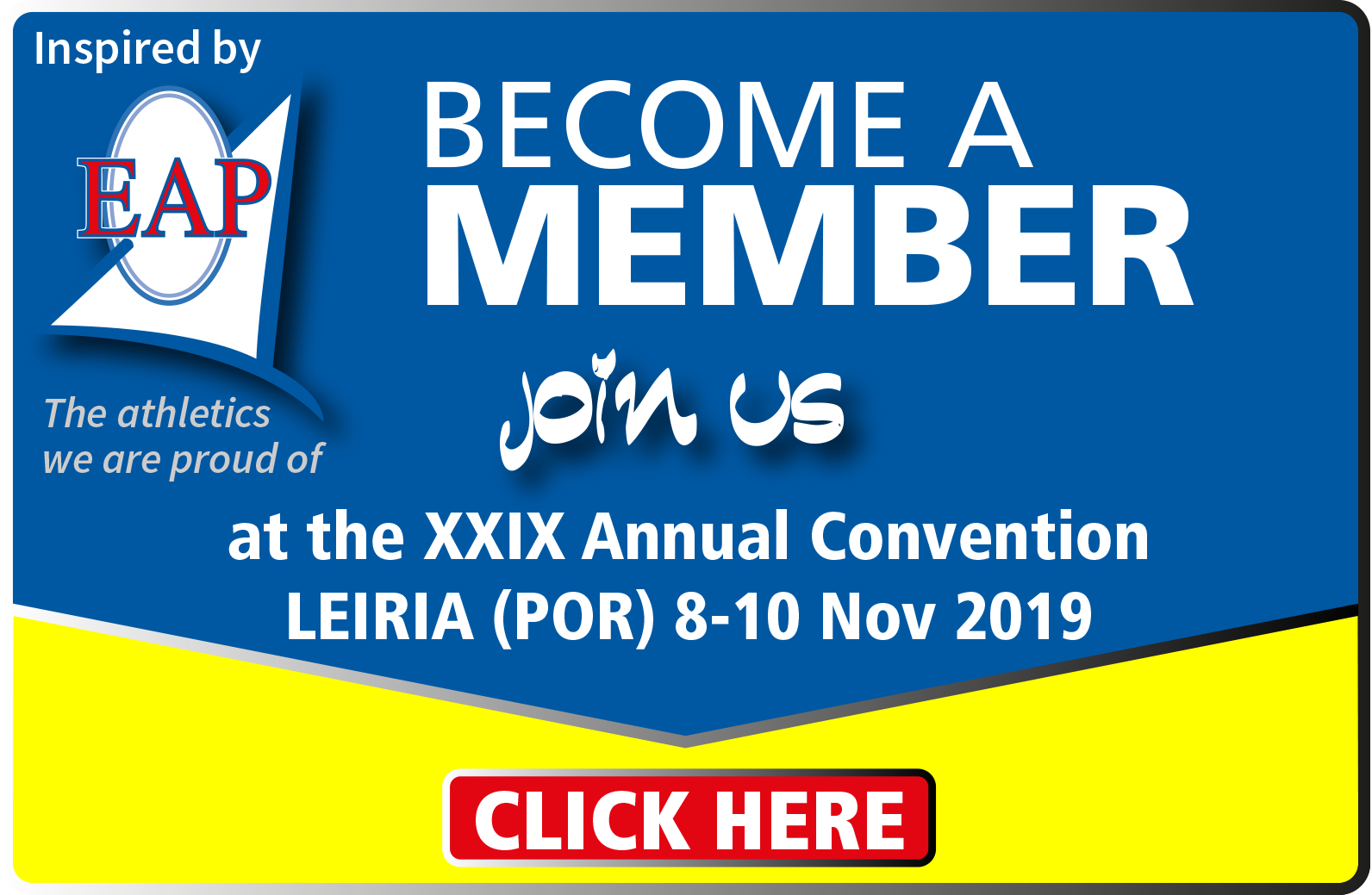 Call for applications: EAP circuit is looking for new candidates for the organization of indoor and outdoor track meets but also filed events (cross-countries, marathons, etc.) for 2020.
Deadline for submission of applications :  Monday, 21st October 2019. Join the EAP !
Upcoming EAP outdoor
There are no upcoming events.