Annual conventions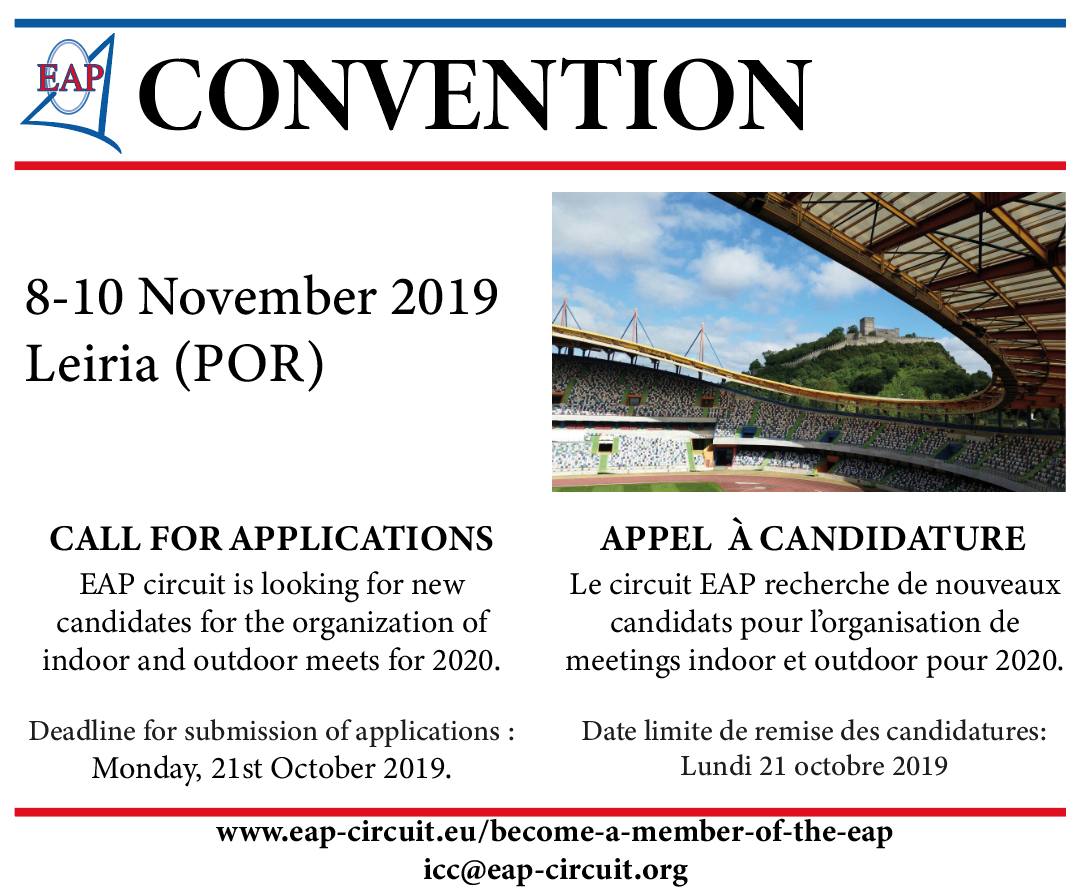 The EAP Circuit decide of the programme of the next year and establish the list of its members and their organizations.
All members and candidates meet at the Annual Convention and debate on its organization, focusing on many subjects like regulations, goals, finances, communication and marketing etc.
The XXIX Annual Convention will take place in LEIRIA (POR).
Interested organizations for a track meet or a field event, must contact the Internal Control Commission and send its application before October 21st.
How to submit a request to organize a meet under the EAP label?
Deeper details in our "Become a member" section.