Download Center
Current and past files for our structure, regulations and all other useful files are available here.
Standards and regulations
Official EAP Opening short text
Communication & Marketing
Convention Minutes and Reports
1) EAP_Logo-inspired-EN-FR (version with "smaller" slogan)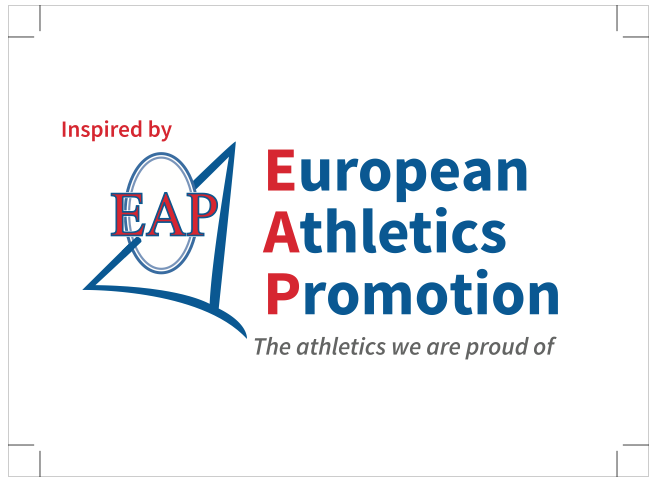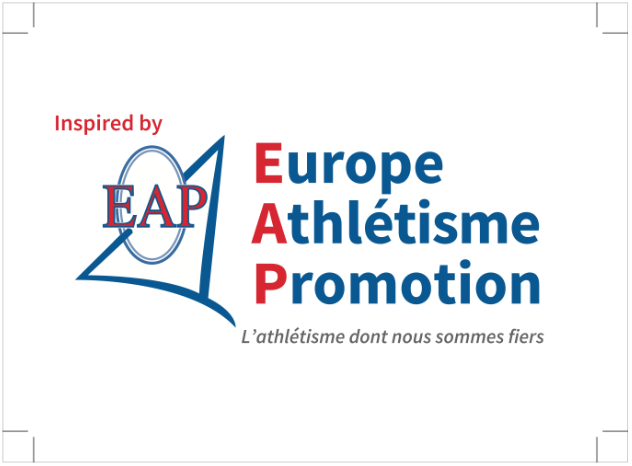 Please note : the EAP logo is available in both English (page 1) and French (page 2), vector.
Pages 3 and 4 are the text editable version, should you require to translate it into your country language.
______________
2) EAP_Logo-inspired-EN-FR-IT-ES-DE (version with "bigger" slogan) + Logos 4 circuits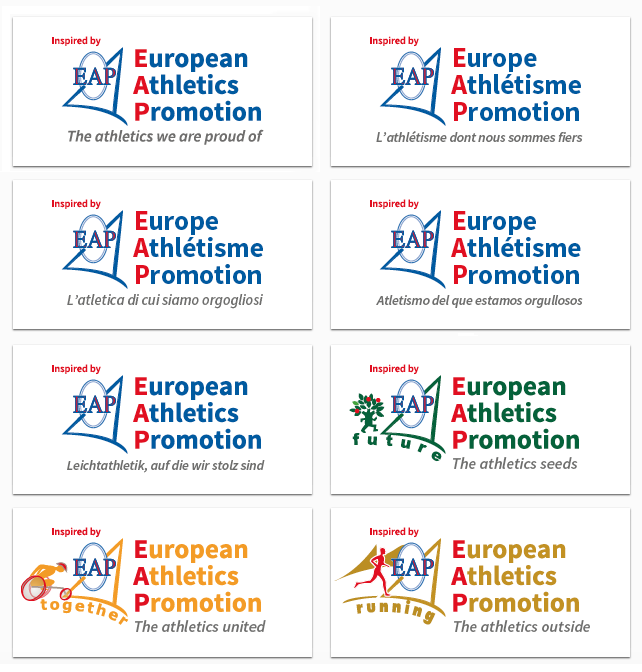 Please note : the EAP logo is available in English (page 1), French (page 2),Italian (page 3), Spanish (page 4) German (page 5). You can also find the other circuit, i.e. EAP Future (page6), EAP Together (page 7) and EAP Running (page 8).
The text and logos are avaiable, alternatively in vector and text formats.
The PDF can be fully edited with Adobe Illustrator.
___________________
Should encounter any difficulties, please contact pablo@eap-circuit.org

Banner in 200x80cm size format.
Please ask your provider to add 8 eyelets (4 on top and 4 on bottom) for fixation.
EAP speaker (or Meet director) official opening short text:
Welcome to the XX International meeting of XX !
This meeting is part of the European Athletics Promotion circuit, in which any athlete member of the EAP has the privilege to participate, with respect of our values and principles.
There are XX meetings in XX countries.
Athletes information welcome sheet
Directional signage on the stadium
Call-Room main information poster
EAP Prize Money and Bonus system
Athlete's instructions, regulations, prize money structure, tourist information, travel tips, ...
Doping Control room
Warm-Up area,
VIP Lounge
Athletes corner
Timetable and instructions
PDF file to be printed for distrubution at local, regional or international events and championships, by our MO.
Sample file to help MO find partners and sponsors. Includes a list of standard products to support and quantitative arguments illustrating the potential for visibility at national and international levels.
Download the EAP trailer, in MP3 format
PDF file (A6 format ) of the declaration of who we are, what we do and why we do it this way.
It presents our history, our convictions, our values, our structure, the way we organize our meetings, the significance of promotion, what sets us apart and characterizes, our pioneering position against doping, our idea of the development of athletics in Europe, our vision and why we believe in this Athletics and that we adhere to the concept of TrueAthletics. This manifesto reminds us why we organize meetings and it also serves to make us known and to be supported by sponsors.
Official document, certifying the quality of MO (delivered every year).