Our circuits
The EAP circuit has developed and structured while remaining faithful to its philosophy of promoting athletics.
Four sectors (competition circuits) have been defined.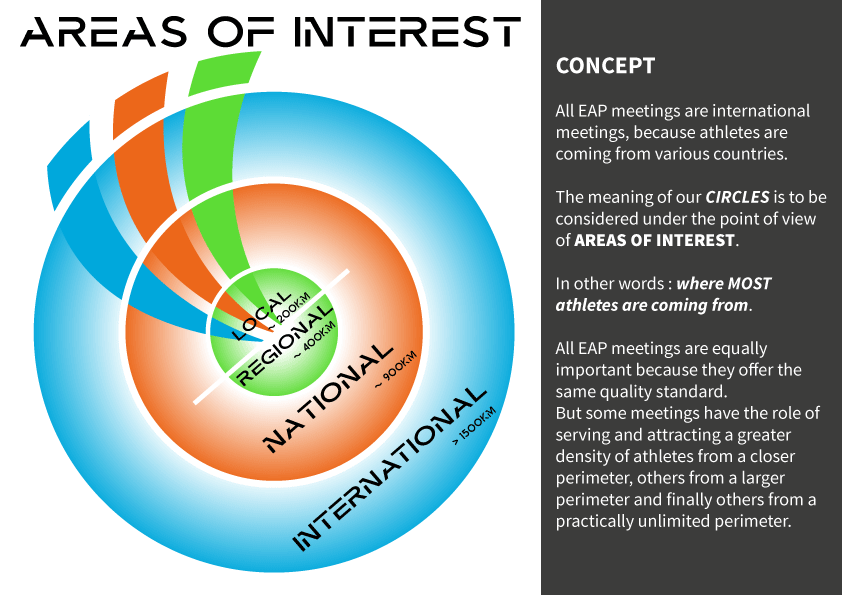 These international meetings are mainly intended for men and women absolute categories, but they can also integrate disciplines of other types (Sector 2: EAP Future, Sector 3: EAP Together) .
Within the EAP, there are 3 areas of interest competitions.
EAP International (area of interest)

EAP National  (area of interest)
EAP Regional & Local or EAP Future (area of interest)