Budapest Open: meeting results 2021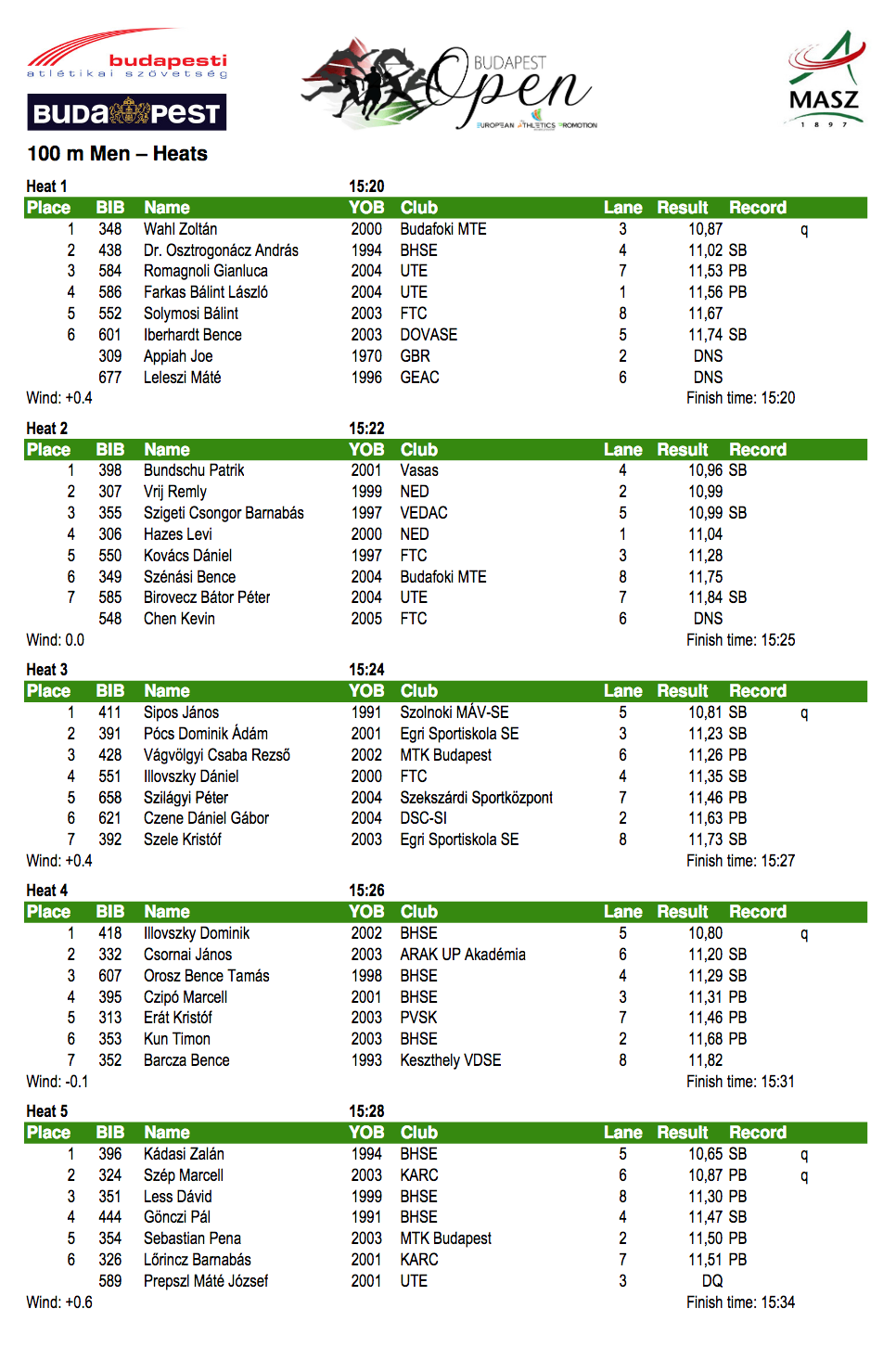 Budapest Open, 22 May, despite smaller budget, covid difficulties and some athletes and delegations not being able to take part, and a chilly and partially rainy day, recorded some interesting results.
Hurdler Dr. Baji Balázs clocked a 13.80 (SB) in the heats and then improved and won the fina in 13.75 (SB). Great performance also by Dr. Dr. Nguyen Anasztázia who won the Long Jump with a remarkable 6.64 (W+0.6) SB. The Long Jump event was estaounishing with 4 athletes over 6m: Lesti Diana (+0.2) 6,55 SB, Farkas Petra Beáta (+0.9) 6,53 =SB and Endrész Klaudia 2 (+0.4) 6,15 SB
Top perforamnces by the women's Hammer Throw was won by Gyurátz Réka with 69,98. The womens 100m final was won by Csóti Jusztina in good 11,66 PB.
Consult the entire List of results, available in PDF format.