Budapest Open: meeting results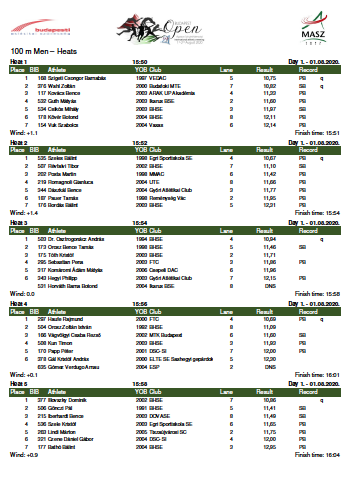 The  Budapest Open on 1st August 2020, was the first EAP meeting of the outdoor season and a great success indeed, despite the coronavirus restrictions and complexities imposed to the organisers.
Some top performances to be discovered in the list of results available in PDF format  or directly online following this link.
Budapest Open set a new Meeting Record with over 75'000 points !
Discover the video of the new Slovakian record by Emma Zapletalovà in the 400m hurdles.
More information on