Kuldiga 2023: High profile athletes across the Baltics and Europe to attend "Kuldiga Catherine's Cup"
Kuldiga, 09 January 2023
Press release
After a two-year break, the Kuldiga athletics arena at 21. January
will host the international competition - "Kuldiga Catherine's Cup".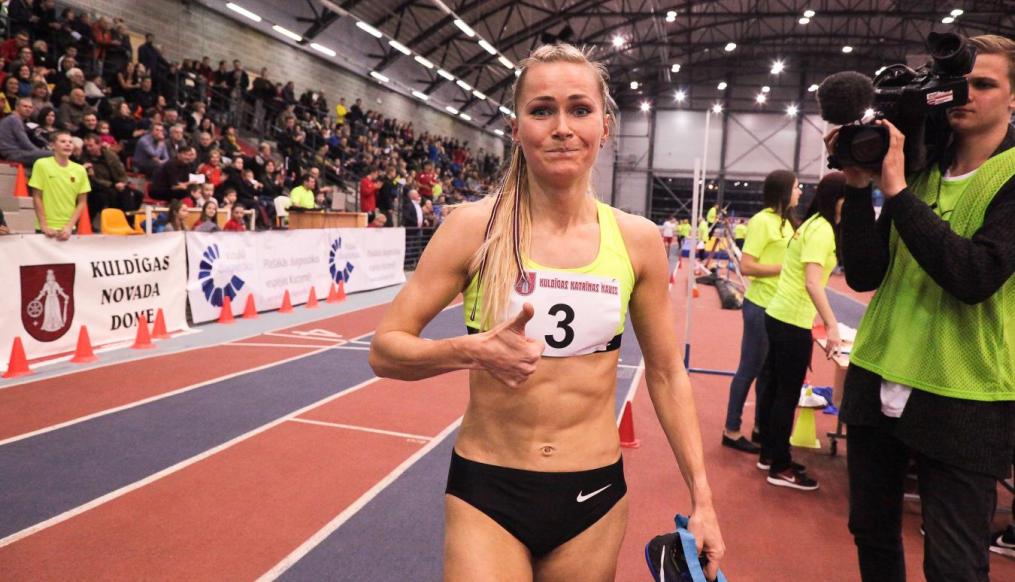 In the competition, we will see strong foreign athletes in action - Belgian runner Vanessa Scaunet, who participated in the World Championship last year, and British athlete, European U20 champion, Alex George. Kuldiga district sports school, in cooperation with "European Athletics Promotion" (EAP), will host athletes from Italy, Hungary and the Netherlands.
At "Kuldiga Catherine's Cup" spectators will see the most skilled Latvian track and field athletes - Gerda Kerija Dreimane, the winner of the 2020 "Kuldiga Catherine's Cup" Ilja Petrusenko, Dmitrijs Lasenko, Patricija Grosberga and Anna Gabriela Hofmane. Most likely, we will also see other high-calibre Latvian track and field athletes.
As usual, the track and field athletes of Kuldiga district will also be able to gain experience in this international level competition. Five athletes will prove their skills - Janita Antipina, Ralfs Zazerskis, Sanija Robezniece, Aleksis Gailitis and Beate Buka.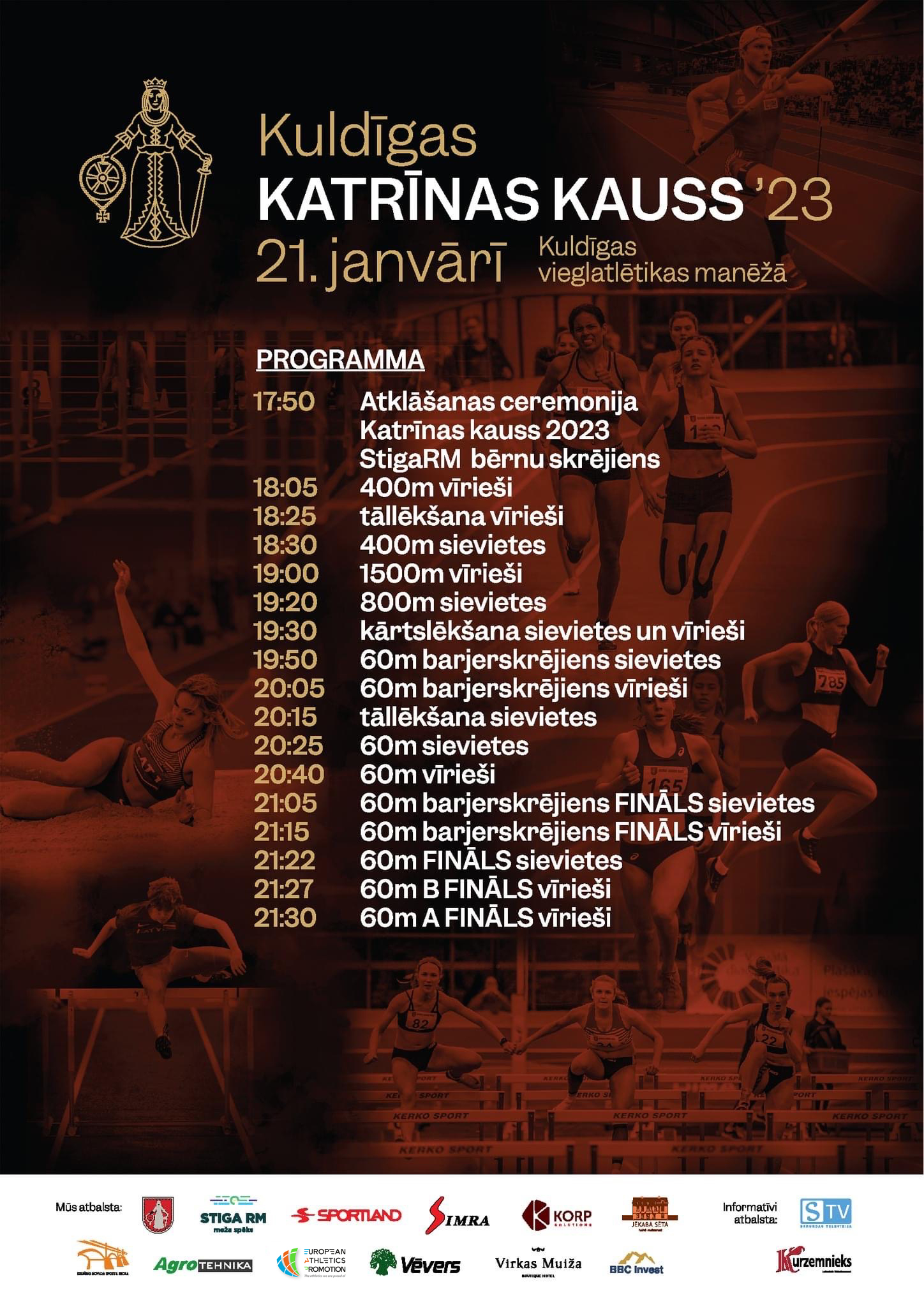 In "Kuldiga Catherine's Cup", athletes will compete in 60m, 60m hurdles, 400m, Long Jump, 800m race for women and 1500m race for men. The competition will not be complete without its sweet dish - the Pole Vault for both ladies and men.
The winners of each discipline will receive cash prizes - 1st place winners 150 €, silver medalists 100 €, and those awarded with bronze awards - 50 €. In addition, athletes will be able to fight for the Kuldiga athletics arena and EAP records, for which they will receive 100 and 400 € as a prize.
On January 21, the competition can be watched live on the "Sportacentrs.com" portal, while the opening of the "Kuldiga Catherine's Cup" is scheduled at 17.50. The competition will be opened with the "Stiga RM" children's run, in which the little athletes will complete one lap of the Kuldiga athletics arena.
Agris Kimbors, the principal of Kuldiga district sports school, invites sports friends to Kuldiga: "I am very pleased to announce that after a two-year break, we are ready to welcome high-level athletes from Latvia, the Baltics and other European countries to Kuldiga. I invite you to attend the biggest athletics competition in the winter season!"
_________
More on