Kuldiga, our traditional season opening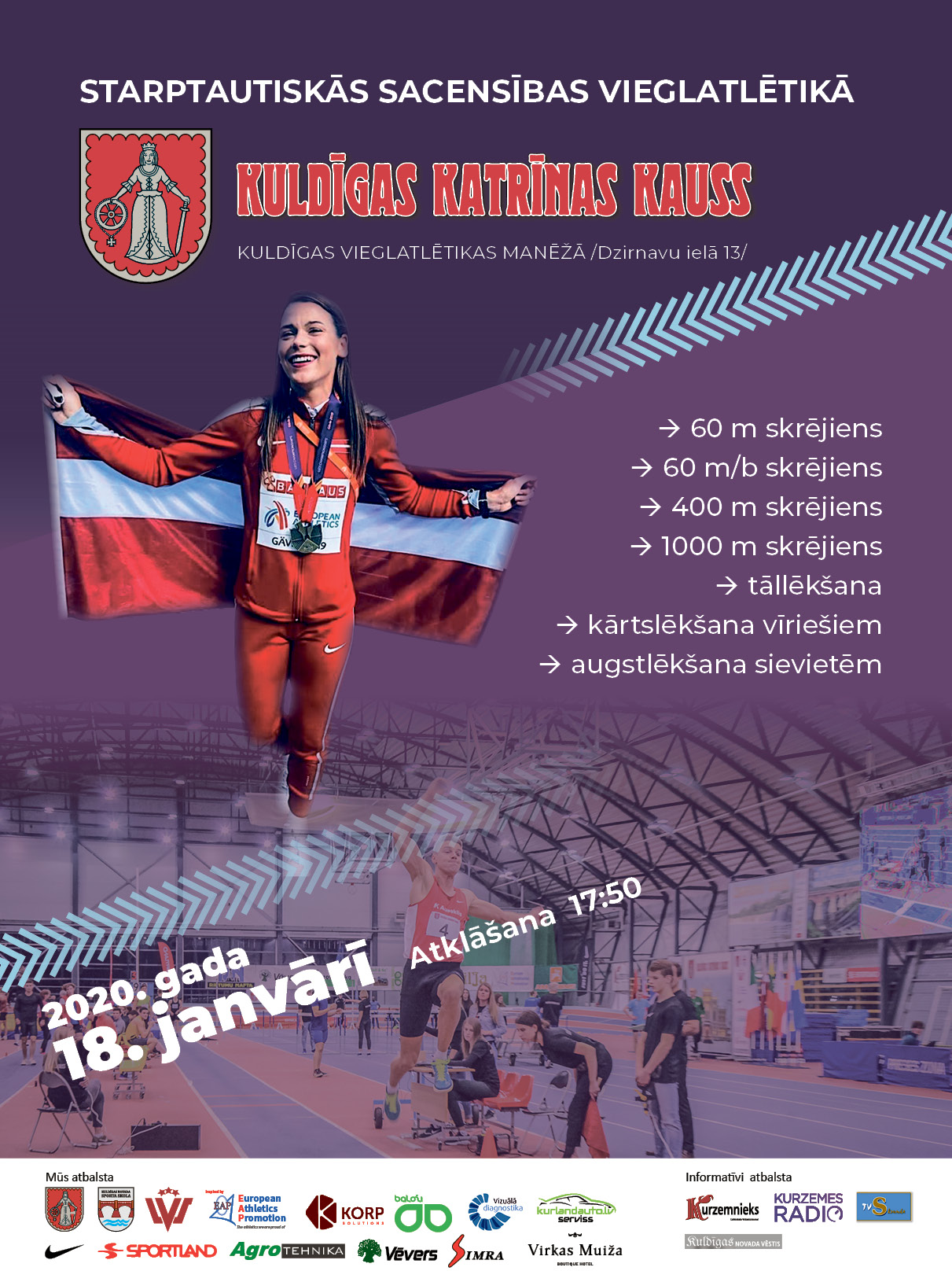 The indoor season starts in the very North of Europe in the beautiful indoor track ok Kuldiga celebrating their "Kuldīgas Katrīnas kauss", the Cup dedicated to Saint Catherine.
It was in 1335 when the town got its coat of arms depicting Saint Catherine. The image hasn't been altered since. Learn more about the history of Kuldiga on Wikipaedia
The programme:
Men: 60 m Hurdles, 60 m, 400 m, 1000 m, Pole Vault, Long Jump
Women: 60 m Hurdles, 60 m, 400 m, 1000 m, High Jump, Long Jump
The entire meet will be video streamed and includes live athletes interviews.
Live TV stream can be watched from sportacentrs.com, starting at 17:50 local time.
Useful links: