Let's go into the 2020 EAP season !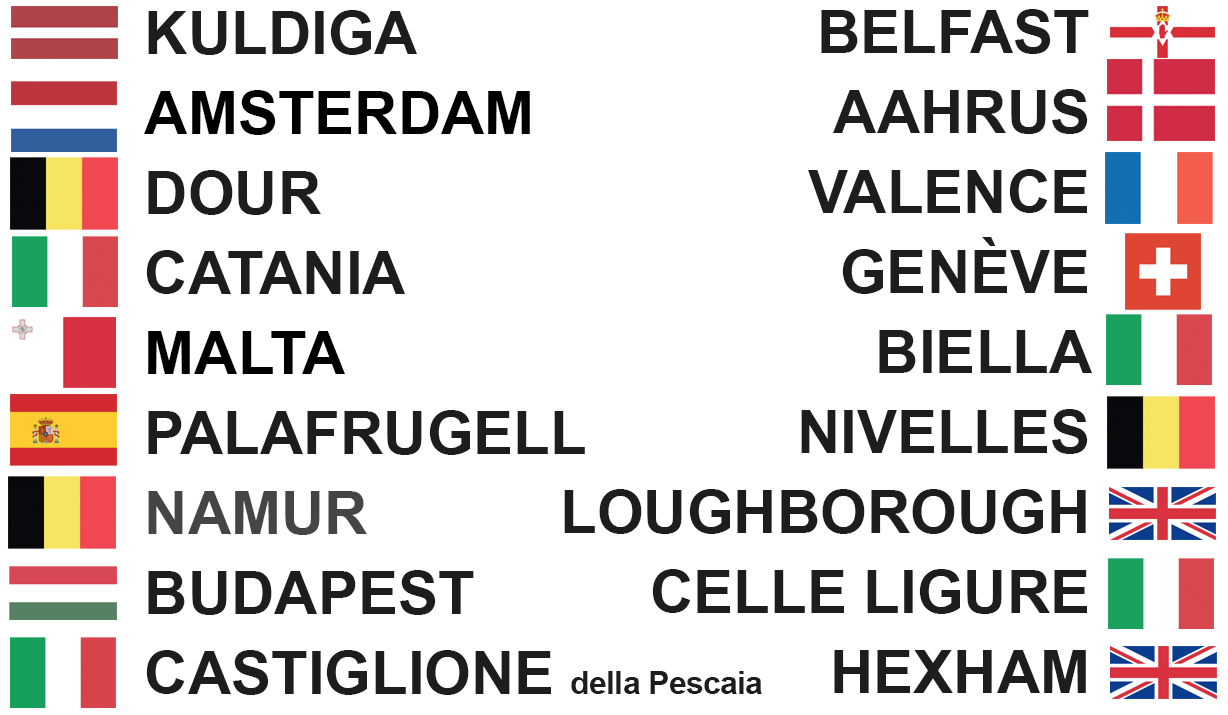 December 3, 2019: the EAP season starts today !
Online registrations are already available for the first EAP indoor meet in Kuldiga (Latvia), on Saturday 18 January 2020.
This year, 3 indoor meets are proposed (Kuldiga, Dour and Amsterdam).
The outdoor season will start early, as usual, in Sicily (Catania) on 25 of April, followed by another insular meeting in Malta (9 May). Let's discover the complete programme that includes a new meet, Castiglione della Pescaia, in Italy.
In total 18 meets in 12 countries !
Please note: so far two meets have not confirmed their date: Budapest and Hexham. Namur is under discussion (new track just resurfaced).